Custom Leather Products Manufacturer
True Trident Leather is the top-shelf choice for brands and businesses that need a reliable, trustworthy and consumer obsessed custom leather goods manufacturing partner. We are a custom leather maker, providing the highest degree of dedication and craftsmanship to each brand that works with us. True Trident Leather accepts all custom leather work, where we customize the design of products, leather materials, fabric linings, hardware, etc. As custom leather makers, we love crafting custom leather goods and more than that we love our customers, which makes True Trident leather what it is today.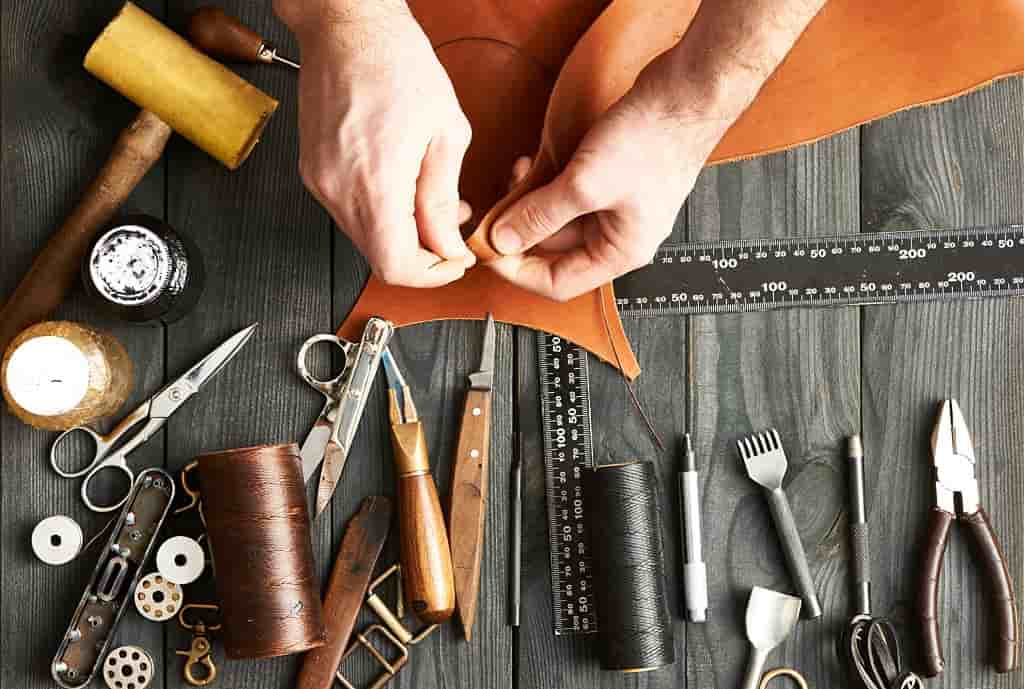 Custom Leather Manufacturer of Custom Leather Goods
We pride ourselves as a custom leather goods manufacturer at every step from design to production under one company. True Trident Leather is a custom leather manufacturer or in other words, a custom leather maker that can turn your ideas into reality using high-quality leather materials. We are India's leading custom leather maker serving both globally established brands and small start-ups, as we can help your brand, from mass-produced orders to small selections. Through our custom leather work, you can adjust our approach to suit your needs. We also offer full-scale custom leather manufacturing of leather goods, even in the lowest minimum quantities.
As a custom leather maker, we feel that execution is at the same level as an ideal design. We actively involve our customers in the design phase during custom leather working and move on to each important topic such as leather quality, hardware, price points, lead time, and anything else you can imagine. We are custom leather makers so we always focus on custom leather goods that are made in our custom leather work shop with high-quality leather so that our customers can focus on their business. We use many custom leather manufacturing processes during our custom leather work to meet high-quality expectations.